INSIDE THE 'MONSTER OF WORCESTER' DAVID MCGREAVY'S LIFE AFTER BEING CONVICTED FOR TRIPLE HOMICIDE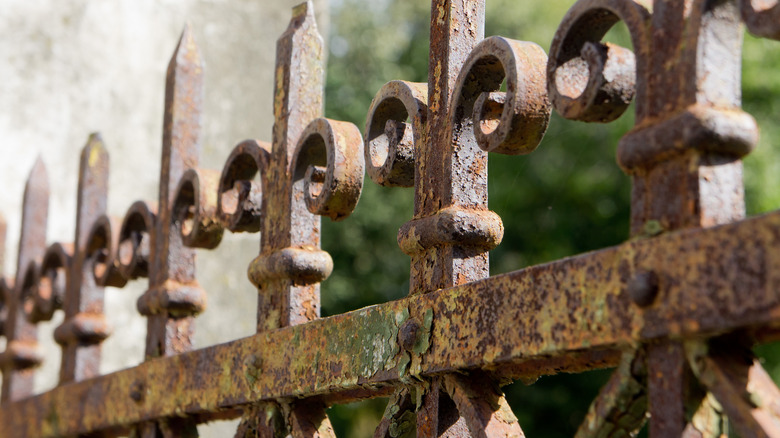 On the evening of April 13, 1973, Clive Ralph went to visit his wife, Elsie, at the pub where she worked as a barmaid. While Elsie finished her shift, Clive had one last drink for the night. As reported by BBC, the couple then returned to their Worcester, England, home, where they were met with a horrifying scene. The couple's children, 4-year-old Paul, 2-year-old Dawn, and 9-month-old Samantha, were missing, as was their lodger, David McGreavy, who routinely cared for the children while the Ralphs were working. The Ralphs were specifically concerned, as they found blood spatter throughout the inside of their home.
When authorities arrived on scene, it was clear something had gone terribly wrong. Several constables searched inside the home while another went outside to search the yard with a flashlight. BBC reports Police Constable Bob Rees made a gruesome discovery while shining his light around the yard — all three of the Ralph children were clearly dead, and their bodies were impaled on an iron fence.
DAVID MCGREAVY WAS IMMEDIATELY IDENTIFIED AS A SUSPECT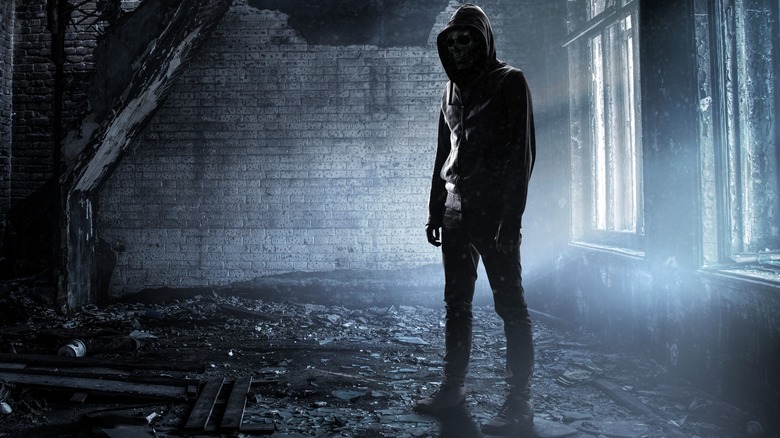 As David McGreavy was left in charge of the children and appeared to have fled the scene, authorities considered him a suspect and began searching for him immediately. As reported by BBC, McGreavy was eventually found and arrested without incident. Although he initially denied any knowledge of the murders, he later admitted to killing the Ralph children and described their brutal deaths in excruciating detail.
In the hours prior to agreeing to care for the Ralph children, McGreavy was at a pub drinking with a friend. Liverpool Echo reports he had an estimated five to seven pints of beer before Clive Ralph came to give him a ride home. According to BBC, McGreavy regularly cared for the Ralphs' children while they were working or running errands. They trusted him with their children, as he seemed to be patient and genuinely enjoy spending time with them. Although McGreavy never disclosed a particular motive for killing Dawn, Paul, and Samantha, he admitted it all started when Samantha began crying inconsolably.
HE WAS SENTENCED TO A MINIMUM OF 20 YEARS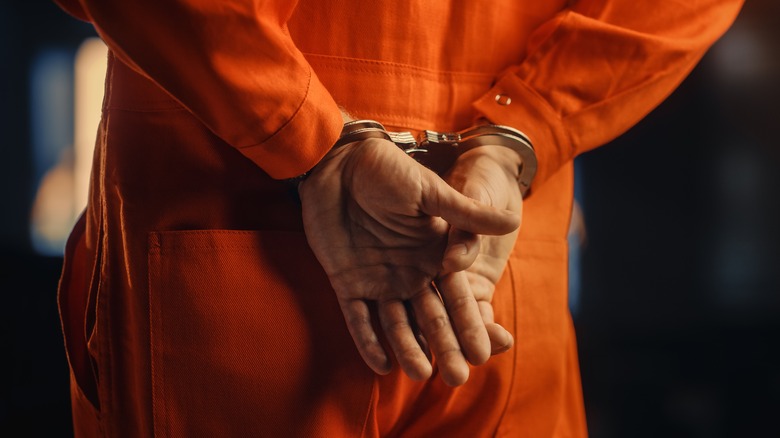 Liverpool Echo reports David McGreavy was unable to stop Samantha's crying, so he flew into a rage and strangled the infant. He then proceeded to cut Dawn's throat and strangle Paul. Authorities report the bodies of all three children were mutilated before McGreavy impaled them on the spikes of the fence. During police questioning, McGreavy said, "It was me but it was not me, how could I do it?" He also said he had no idea why he killed the children.
McGreavy, who became known as the "Monster of Worcester," ultimately pleaded guilty to the brutal crime. At the conclusion of his trial, which lasted only eight minutes, he was convicted and sentenced to life in prison with the possibility of parole after 20 years. As reported by Crime + Investigation, the nature of McGreavy's crimes were well known by his fellow inmates and made him the target of threats and violence. He was physically assaulted on more than one occasion, despite at least one transfer to a different facility.
According to Liverpool Echo, McGreavy was ultimately placed in protective custody, which helped him adjust to his new life in prison. Prison officials said McGreavy was committed to his rehabilitation and also enjoyed several hobbies, including painting.
DAVID MCGREAVY WAS FREED AFTER SERVING 45 YEARS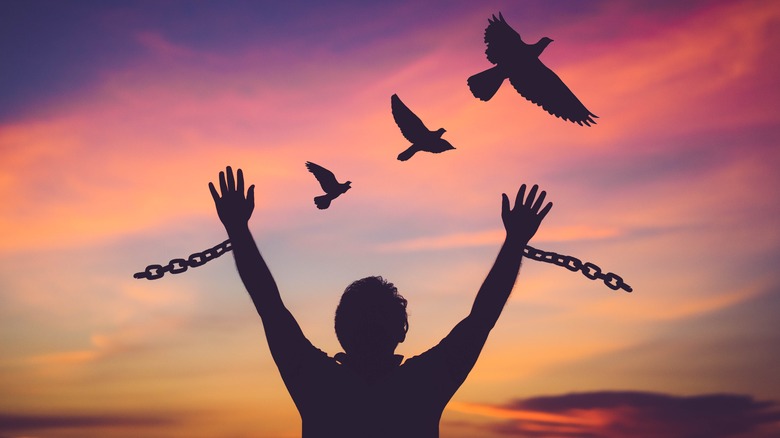 BBC reports David McGreavy was allowed to transfer to a category D open prison in 1994, which had minimal security and allowed him the freedom to leave the facility during the day. However, he was transferred back to the more restrictive category C facility later that same year. Throughout the years, McGreavy applied for — and was denied — parole on several occasions. However, he was ultimately granted parole in 2018 after serving 45 years. As reported by The Irish Post, the parole board determined McGreavy, "developed self-control, as well as a considerable understanding of the problems that he has had and what caused them."
In their report, the parole board cited a psychologist's assessment of McGreavy, which stated he "has learnt to remain calm in stressful situations. He has also shown himself to be compliant and co-operative with authority. " The psychologist also said McGreavy has "a network of supportive friends," which would help him integrate back into society. McGreavy was officially released from prison in June 2019.
ELSIE RALPH WAS DEVASTATED TO LEARN HER CHILDREN'S KILLER WOULD BE RELEASED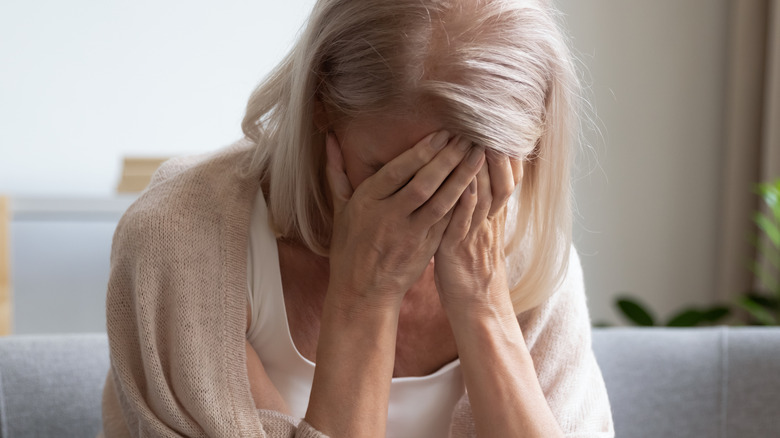 Elsie Ralph remarried in the years following her children's deaths, and her last name is now Urry. As reported by BBC, Urry was contacted by Victim Support to inform her of McGreavy's pending release. Although there was nothing she could do to stop her children's killer from being released, Urry was able to discuss the conditions of the plan with the parole board. As a result of those discussions, McGreavy's "exclusion zone," which prohibits him from traveling within or through several regions, was expanded. He is also specifically banned from entering Worcester, where Urry currently lives.
BBC reports Urry said the expanded exclusion zone gave her "a bit of peace of mind." However, she said that "it is still not fair he has been released after what he has done. There's other prisoners that haven't done half as bad as what he did to my children and they haven't been put up for parole, so what has made him be able to get parole?"
DAVID MCGREAVY WILL BE MONITORED WITH A GPS TAG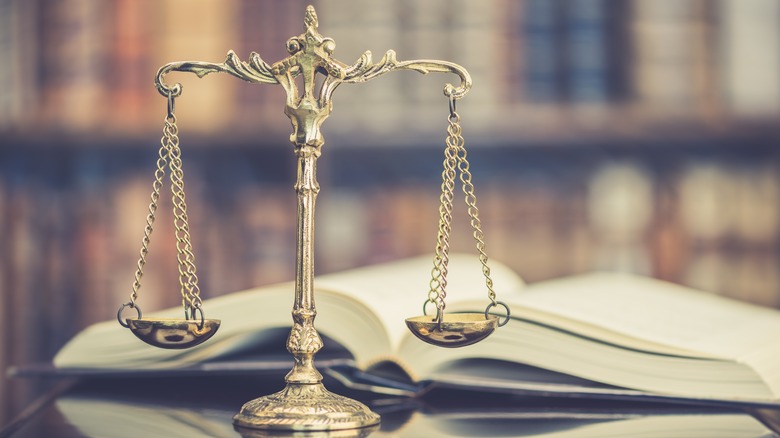 David McGreavy's movements will be continuously monitored with an electronic GPS tag, which he is required to wear. If he enters any of the exclusion zones, an alert will immediately be sent to local authorities. Metro reports that the National Probation Service will also supervise his movements and behavior as a condition of his release. If McGreavy violates any of the conditions of his parole, he could be sent back to prison immediately.
Nevertheless, McGreavy's release is likely to remain controversial. As reported by Metro, Robin Walker, who is a member of Parliament for Worcester, said he is "still appalled by the decision" and is "sure the people of Worcester will feel the same way, as it was a shocking crime." Walker said he can accept the parole board's decision. However, he still believes McGreavy should have spent the rest of his life in prison for his crimes.