PERFORMERS WHO DIED IN FRONT OF THEIR AUDIENCES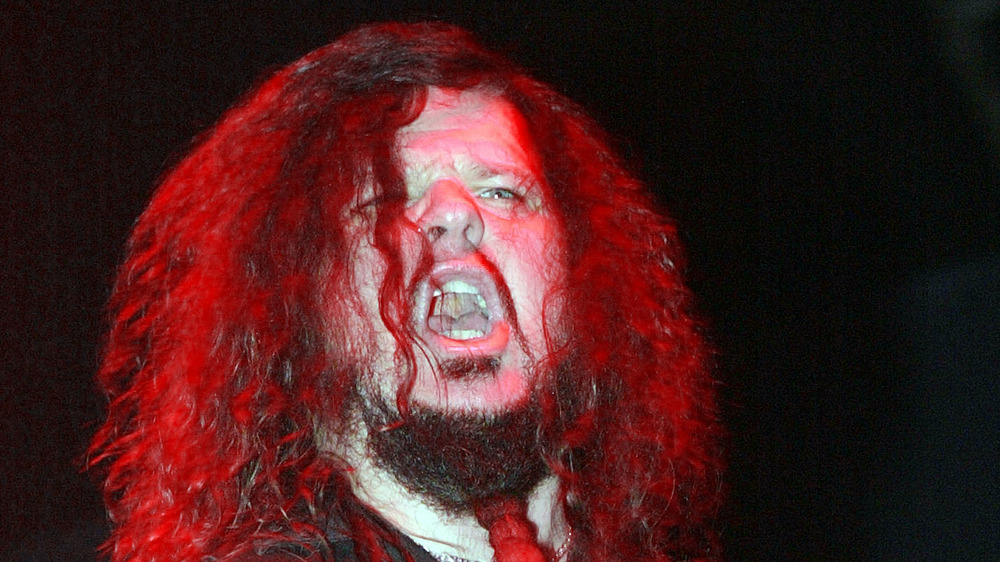 It's almost a blessing to do as the old saying goes and "die doing what you love." Well, sure, that's all well and good, to get to enjoy the things that make you happy up until the bitter end, except for the fact that you're dead at the end. And if it's a musician, actor, or television performer, they die in front of a whole bunch of witnesses who could be traumatized forever. Here are some famous folks who literally worked until the end, dying while on stage or on live television.
YU ZHAO GU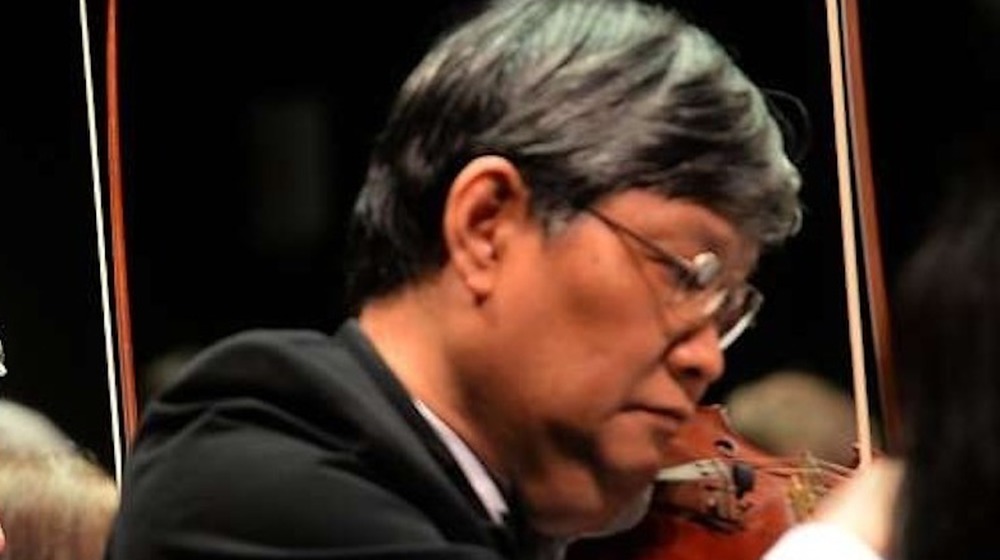 China-born husband-and-wife violinists Yu Zhao Gu and Ying Zhao moved to the Houston area and, among other professional orchestras, joined the Symphony of Southeast Texas in the mid-1990s. That became their "home orchestra," and they were regular contributors to the string section over the years. The two were also stand partners, and so Zhao was right there when, during the symphony's final performance of the season at a theater in Beaumont Texas, on April 6, 2019, her husband suddenly slumped out of his chair and slid to the floor. The musicians immediately stopped playing, and several doctors in the audience rushed to the stage to help, as did a cardiologist in the orchestra. CPR was administered as paramedics made their way to the concert hall. The violinist was rushed to a nearby hospital, but it was too late. Yu Zhao Gu was pronounced dead at the age of 60.
MARK SANDMAN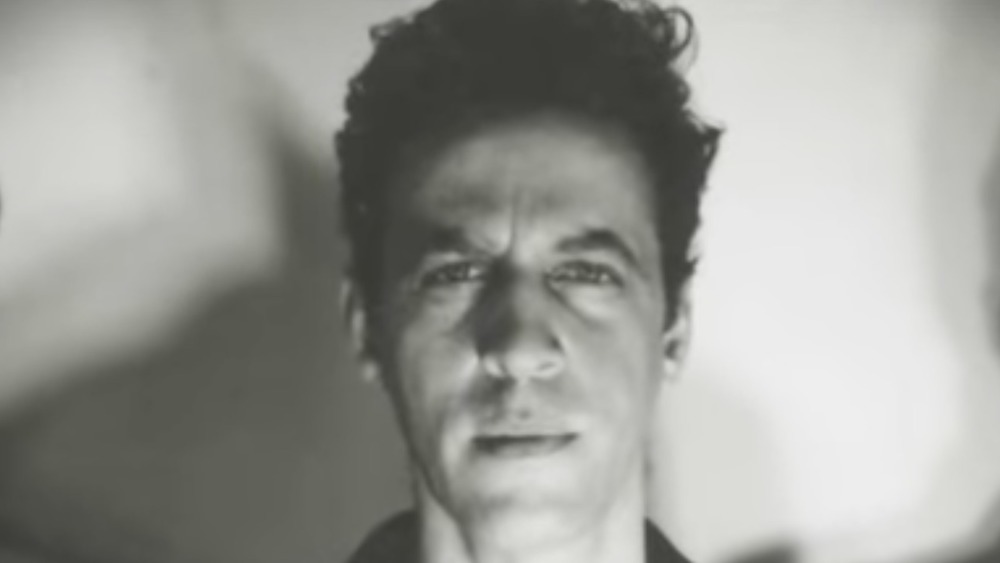 Morphine was one of the most unique alternative rock bands of the '90s, which is to say their music was challenging and unsettling. That's due in large part to singer and bass player Mark Sandman, who pioneered a slow, droning playing style, which added a spooky and unnerving element to Morphine's tunes. Also spooky and unnerving: he suffered a deadly heart attack onstage. Morphine was performing in the Giardini del Principe festival outside Rome in 1999 when the 46-year-old suddenly stopped playing and fell to the ground, as reported by MTV. A few minutes later while in an ambulance en route to a hospital, he was pronounced dead.
LOUIS VIERNE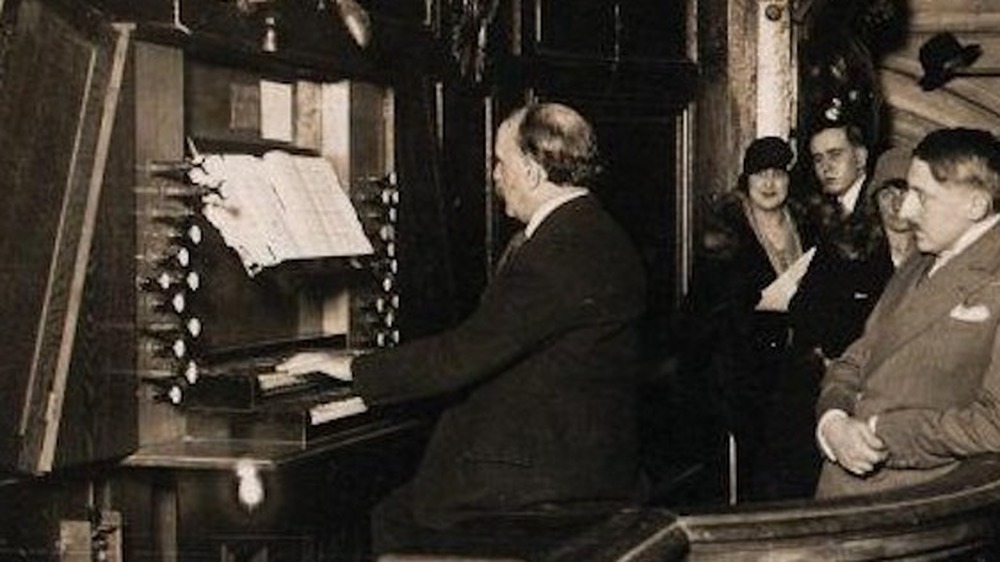 In the early 20th century, Louis Vierne held the most prestigious job possible for a professional church organist: resident organist at the legendary Notre-Dame Cathedral in Paris. Despite drawing crowds that wanted to hear Vierne's otherworldly organ work, particularly on his own compositions (he wrote six symphonies), the Catholic Church clergy that ran Notre-Dame decided in 1937 to discontinue all organ recitals. They at least let Vierne play for the people one final time, on June 2, 1937.
Vierne was the Elvis Presley of early 20th-century organists. While Presley struggled with drugs, nutrition, and health problems, Vierne had experienced a string of tragically bad luck. His wife cheated on him, one of his sons died from tuberculosis, and the other died fighting in World War I. A fall so shattered his leg and ankle that he had to relearn his organ pedaling technique, and the stress of it all made him a three-packs-a-day smoker who also relied on heart pills, tranquilizers, and sleeping pills.
About 3,000 people amassed for Vierne's last concert at Notre-Dame … which turned out to be his last concert ever. After playing an original piece, he said to his assistant standing nearby, "I'm going to be ill." He then played one low, continuous note … and didn't stop. He'd died of a heart attack sitting in his favorite seat.
EDITH WEBSTER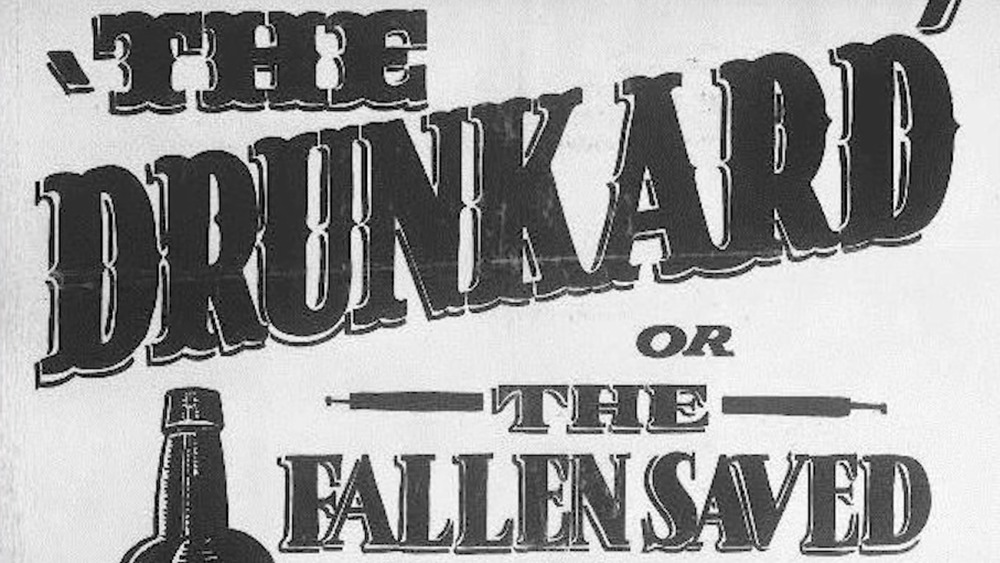 Webster was a star of the suburban Baltimore theater scene. At the Towson Moose Lodge in November 1986, she performed a role she'd done more than half a dozen times before — the grandmother-in-law of the titular drunkard in a musical melodrama called The Drunkard. The character dies at the end Act One, right after singing a ballad called "Please Don't Talk About Me When I'm Gone." Webster finished the song, clutched at her heart, and her character died as the stage lights blacked out. Unfortunately, so did Webster. (And here we are, talking about her.) It was a poignant moment to perish. The play's director Richard Byrd told United Press International that the last thing Webster heard was "tremendous applause. Hearing that, she died."
LEONARD WARREN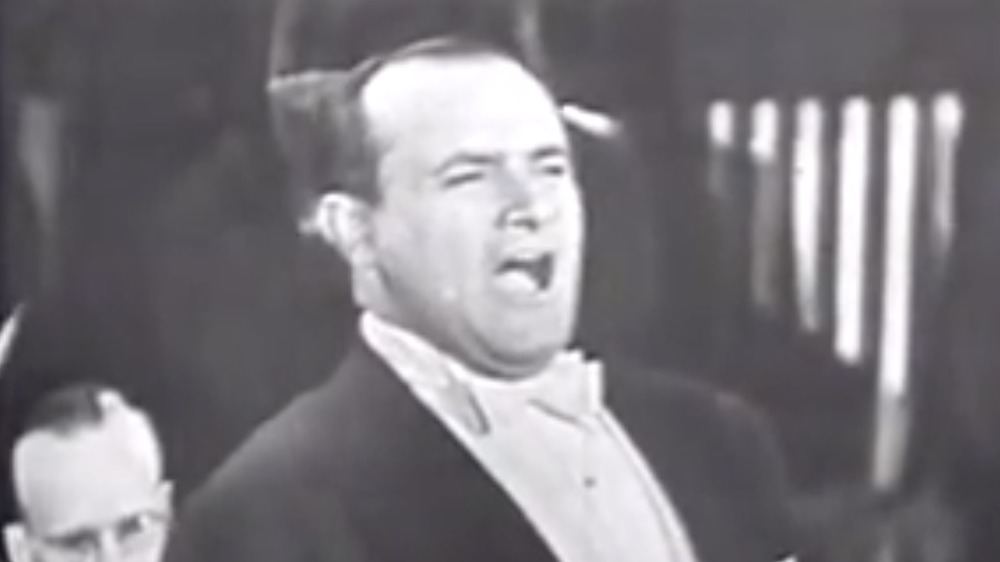 Operas are full of sad, dramatic, even tragic moments — that's kind of opera's whole thing. Baritone Leonard Warren, one of the most famous American opera singers of all time, added to opera's inherent darkness, not to mention its lore, by dying on stage. In March 1960, Warren was singing the role of Don Carlo in the opera La Forza del Destino by the Italian composer Giuseppe Verdi. At about 10 p.m., Warren's voice and body gave out. He fell to the stage floor of the Metropolitan Opera House in New York City immediately after finishing the aria "Urna fatale del mio destino," which translates appropriately to "fatal urn of my destiny." Less than half an hour later, the singer was pronounced dead. Cause of death: a heart attack, according to the Washington Post.
ALAN MARSHAL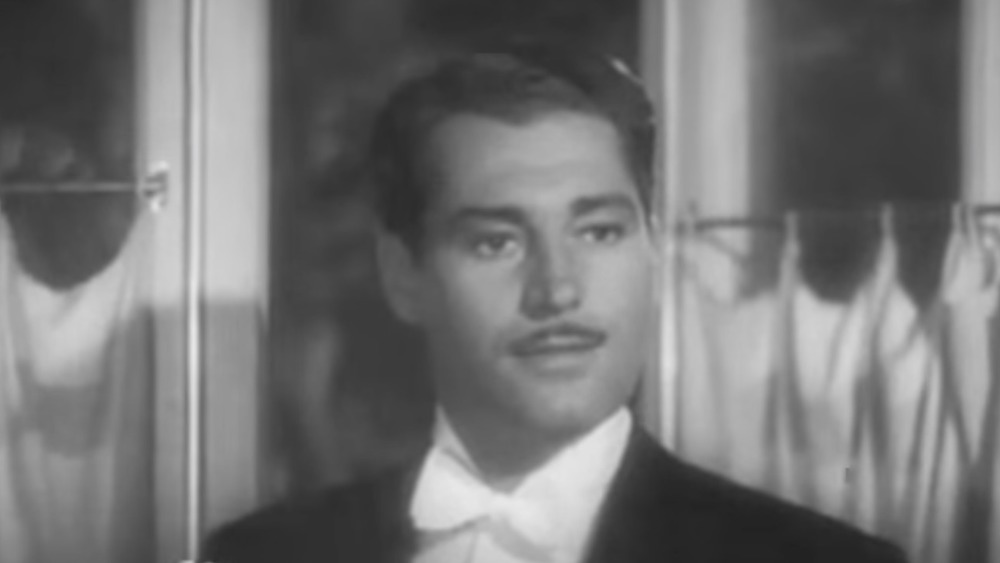 Marshal, a theatrically trained actor from Australia, put together a solid career in the 1930s and '40s as a character actor and supporting player. He specialized in playing villains, soldiers, and the not-quite-right-for-her-guy that the main female character is with at the beginning of the movie before leaving him to be with her true love. Marshal stayed true to his theatrical roots, performing in plays throughout his career. In fact, his final role would be on stage. Marshal co-starred in Sextette, a sexy farce written by and starring silver screen sexpot Mae West. The 52-year-old actor was delighting an audience in Chicago up to the moment where he keeled over from a heart attack.
SIMON BARERE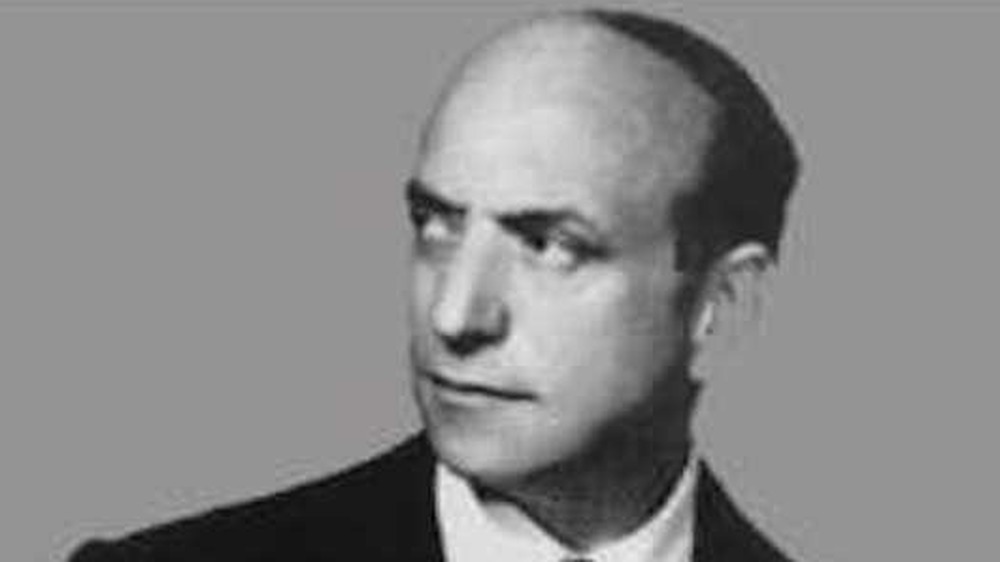 In 1951, famed pianist Simon Barere sat in front of his instrument before a huge audience at Carnegie Hall. (How did he get there? Practice.) Barere was a featured musician performing for the first time with the Philadelphia Orchestra. His playing was masterful, as usual, for the first two minutes and change of the concerto. That's when audience members noticed Barere's tempo growing inconsistent, which is to say nothing of the sour notes. Barere's missteps subsided when he stopped playing entirely and slumped forward, his head crashing into the keyboard before he rolled off the bench and hit the floor. A doctor was, in fact, in the house, and he ran up and helped carry Barere backstage. After half an hour of revival attempts, Barere, 54, was pronounced dead, evidently from a stroke.
COUNTRY DICK MONTANA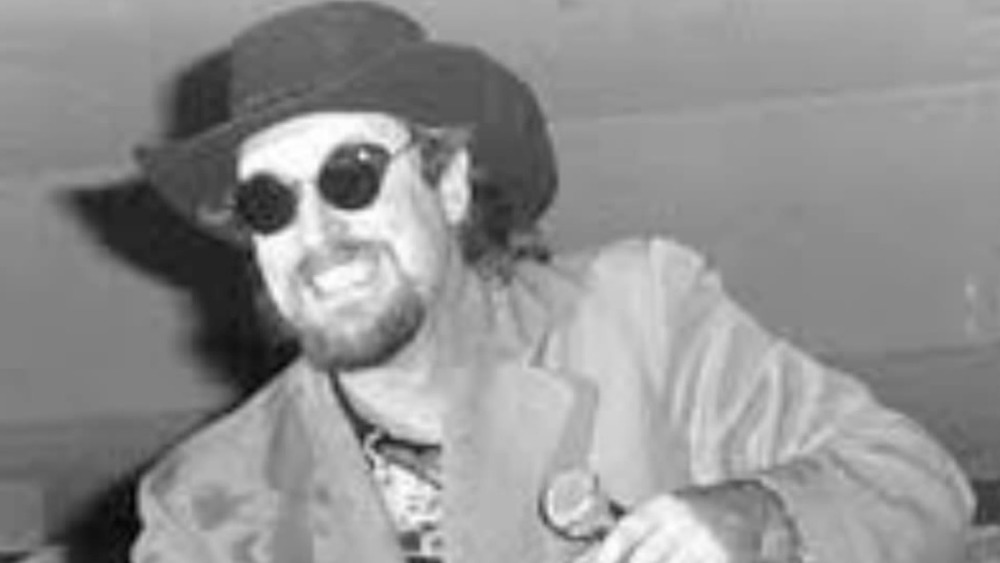 While they recorded a slew of well-received albums on major labels, the Beat Farmers were regarded as one of the best bar bands in the world, performing at whatever intimate venue would take them. They were "honky-tonk anarchists" (as Paste described them), and a definitive band of the 1980s "cowpunk" scene, combining countrified roots rock with a punk attitude. Country Dick Montana, who usually sat behind the drum kit, formed the band in 1983 after playing with some other bands and running a San Diego record store. Cowboy Dick was an imposing presence in a cowboy hat and a duster, and he'd usually take the mic for at least one song per show — often a quirky novelty song about the delights of drinking.
On November 8, 1995, Montana and the Beat Farmers played in front of a packed house at the Longhorn Saloon in Whistler, British Columbia. At the end of the song "The Girl I Almost Married," Montana collapsed onto the drums. The other band members moved into the next song but stopped when they noticed Montana was silent. Road manager Tom Ames ran onto the stage and helped Montana to the ground. By the time paramedics arrived a few minutes later, 40-year-old Country Dick was dead from what was later ruled to be an acute aneurysm.
JOHNNY "GUITAR" WATSON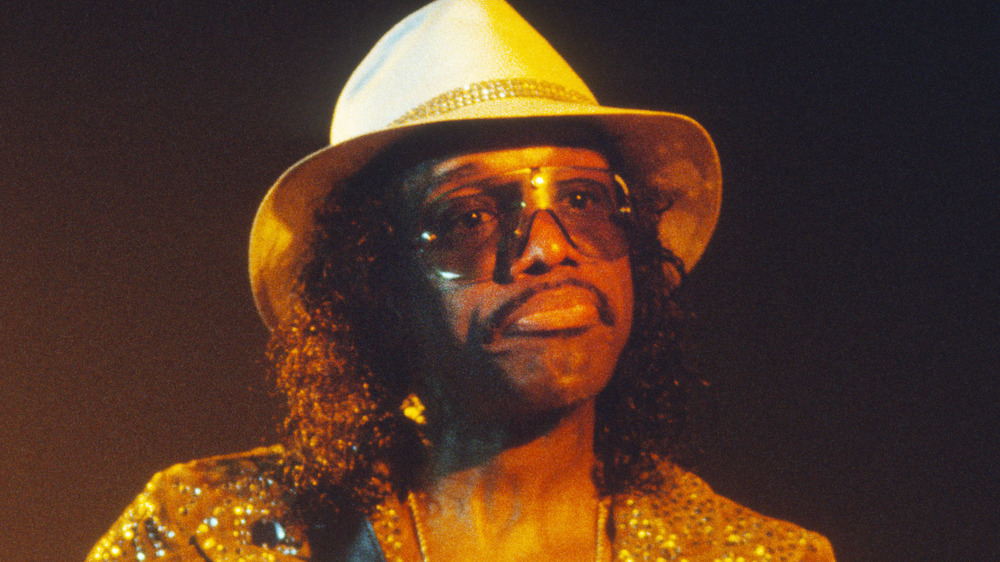 Johnny Watson was so skilled at playing his instrument — and in so many different ways — that his nickname was literally "Guitar." After testing out the blues scene as a teenage piano player in Houston, he switched to guitar in the 1950s and started grinding out influential electric blues classics and climbed the R&B charts with hits like "Those Lonely, Lonely Nights," "Mercy, Mercy, Mercy," and "Cuttin' In." Watson reinvented himself in the 1970s as one of the best and earliest purveyors of the genre of music that would be known as funk. Also a '70s style icon, with his wide-brimmed hats, flashy jewelry, and giant sunglasses, Watson brought funk to the masses with groovy, soulful, guitar-powered tunes like "Superman Lover," "A Real Mother for Ya," "Lover Jones," and "Ain't That a B****." Always an innovator, Watson's 1980 single "Telephone Bill" is among the first-ever rap songs.