The Best Movies Of The Last Decade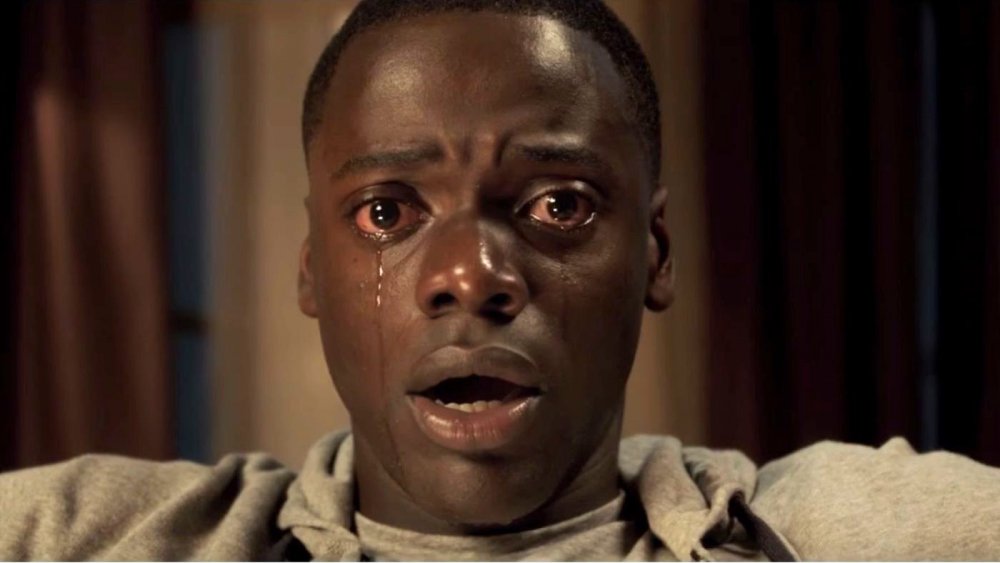 We're about to enter a brand new decade of pop culture, and while 2020 has some seriously great movies on the horizon, there's no denying that there were plenty of incredible movies that came out between 2010 and the end of 2019. From outstanding animated outings and over-the-top action set pieces to quiet dramas and Marvel movies, this decade boasts some extraordinary films — so much so that narrowing the list down at all was a fairly difficult feat.
Ultimately, we had to whittle down the huge list of films released in the past ten years, and while that was no easy feat, this list is a pretty definitive selection of the films that, well, defined the entire decade, made artistic strides, and cemented themselves in cinematic history. From superhero flicks that redefined the genre to arthouse films and psychological thrillers, these are the absolute best movies that came out in this action-packed decade. Some spoilers for these films to follow!
Inception (2010)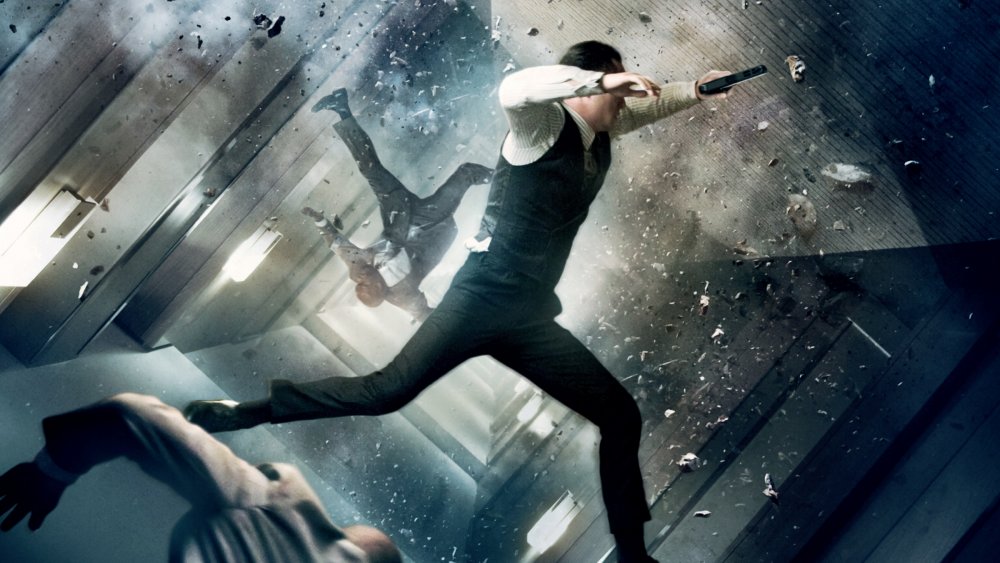 After reinventing the superhero genre with his Batman trilogy, Christopher Nolan continued his celebrated cinematic streak with 2010's Inception. An original story written and directed by Nolan (and produced alongside his wife Emma Thomas), Inception tells the twisting, turning tale of Dom Cobb (Leonardo DiCaprio), an "extractor" who can explore people's subconscious states and pull information for his clients. When faced with a job from Mr. Saito (Ken Watanabe) that could clear his criminal record and let him return to his wife and children, Cobb assembles a crack team, including Arthur (Joseph Gordon-Levitt), Ariadne (Elliot Page), and Eames (Tom Hardy). From there, they must break into the mind of Robert Michael Fischer (Cillian Murphy) and convince him to dissolve his father's company.
With a cast rounded out by accomplished actors like Michael Caine, who plays Cobb's father-in-law, and Marion Cotillard, who plays Cobb's long-lost wife, Inception employs incredible practical effects mixed with classic Edith Piaf songs and a cleverly written story that leaves viewers wondering about the truth long after the movie ends (that purposefully vague spinning top remains one of cinema's greatest mysteries). All in all, thanks to Nolan, the decade was already defined by stellar films like Inception.
Toy Story 3 (2010)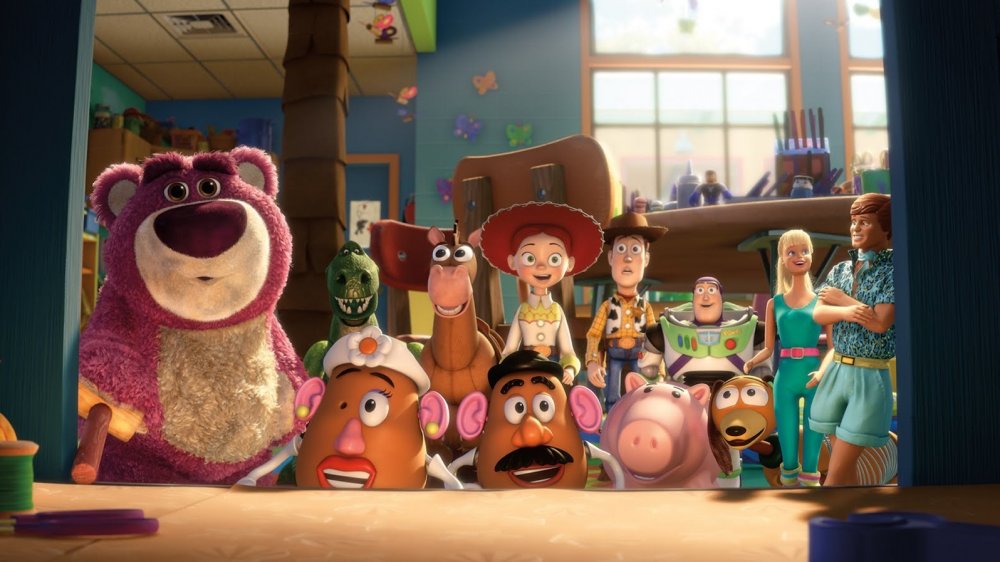 The first Toy Story set a standard in 1995 — not just for Pixar films, but for all animated movies — and though a sequel probably seemed unnecessary at the time, Toy Story 2 was released to universal acclaim in 1999. Though it took over ten years for Toy Story 3 to hit theaters, it was well worth the wait.
Toy Story 3 took an entirely different approach to the now-familiar narrative about beloved toys Woody (Tom Hanks), Buzz Lightyear (Tim Allen), Jessie (Joan Cusack), and more, envisioning a time when their loving owner Andy (John Morris) doesn't need them anymore. As Andy sets off for college, his toys end up accidentally donated to a local daycare, where they're tormented by manic children all day. When they try to escape, it proves more difficult than they thought — including a harrowing and emotional sequence that sees everyone's favorite gang of toys heading for an incinerator at the end of a trash chute — but luckily, the story ends happily. Ultimately, the toys find their way back to Andy, allowing him to introduce each toy to his neighbor's young daughter, finding a new home for his lifelong friends and providing emotional, satisfying closure for both the film's characters and for the audience. Toy Story 3 might have felt unnecessary, but in the end, it felt like a perfect closing chapter for the original trilogy (though Toy Story 4 would follow years later in 2019).
The Social Network (2010)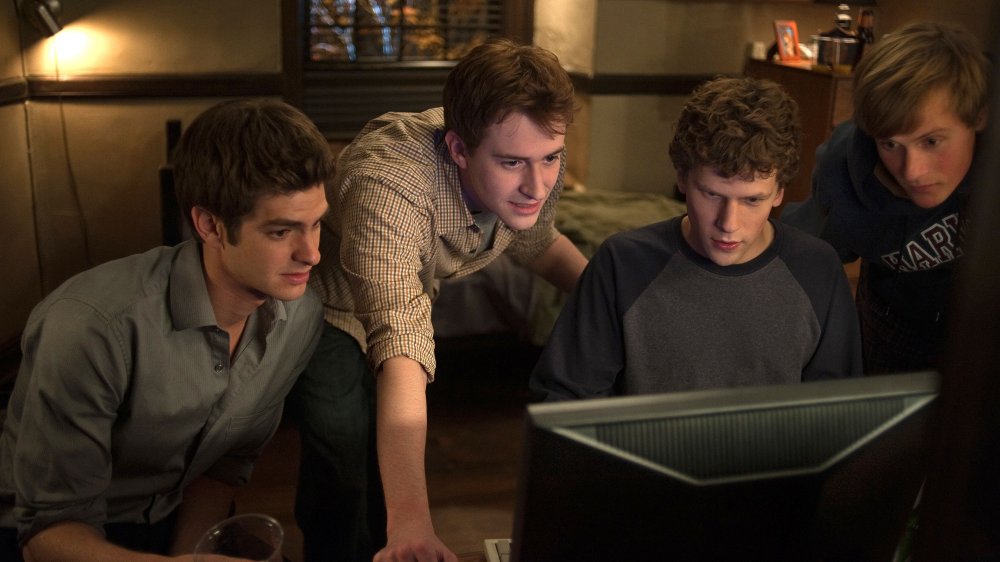 When most people saw the first trailer for The Social Network, the origin story of Facebook written by Aaron Sorkin and directed by David Fincher, it seemed almost ridiculous to make a "Facebook movie," but once the film hit theaters in September of 2010, naysayers were immediately proven wrong. A nominee for Best Picture (which would eventually go on to win Oscars for Adapted Screenplay, Editing, and Original Score), The Social Network starred Oscar nominee Jesse Eisenberg as Facebook founder Mark Zuckerberg, a Harvard student who inadvertently strikes social media gold just by trying to get back at an ex-girlfriend (Rooney Mara, in a small yet powerful role). However, as Facebook gets bigger and bigger, he finds himself corrupted by power and players like Sean Parker (Justin Timberlake), eventually ruining his friendship with Facebook co-founder Eduardo Saverin (Andrew Garfield, in his breakout role).
From its innovative framework, which flashes back to the founding of Facebook between two future lawsuits against Zuckerberg (one by Saverin and one by the Winklevoss twins, both played by Armie Hammer) to its outstanding script, direction, and performances, The Social Network remains more relevant than ever, even topping several best of lists for not just the 2010s, but the 21st century so far. All in all, early ten years later, it has cemented itself as one of the defining films of the entire decade. 
Skyfall (2012)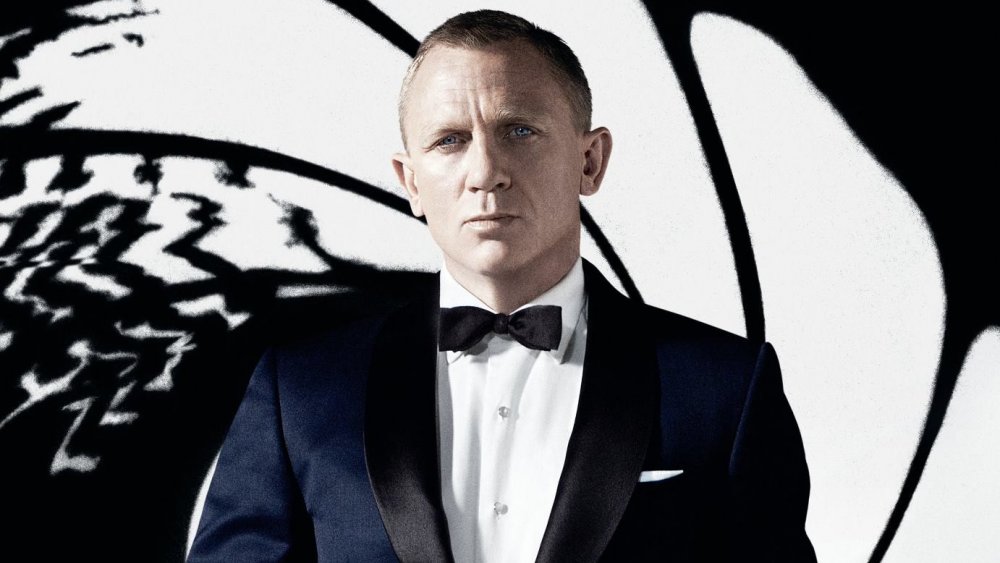 Ever since Daniel Craig took over the role of James Bond in 2006's Casino Royale, the 007 films have gotten sleeker and harder-hitting, and 2012's Skyfall (directed by Sam Mendes) remains a serious highlight in the Bond oeuvre. With Javier Bardem as the film's villain, Raoul Silva, Skyfall finds Bond fighting against an attack on MI6 by the dastardly Silva, who once worked for the British spy agency. As Silva tries to kill M (Judi Dench), the leader of MI6 and Bond's intrepid boss whom Silva believes betrayed him, Bond must work alongside fellow agents Eve Moneypenny (Naomie Harris) and Q (Ben Whishaw) to save her. Luckily, they're also joined by Gareth Mallory (Ralph Fiennes), a new addition to the franchise, who takes over the job of M from Dench, whose appearance in Skyfall is her last in the Bond series.
Beyond plenty of positive reception from critics upon its release, Skyfall also struck gold during awards season and at the box office. At the 2012 Academy Awards, British songstress Adele took home a statue for the film's original song, also titled "Skyfall," and when all was said and done, it became the first Bond movie to pass one billion dollars at the box office. Casting a classically trained actor like Craig as 007 was definitely a smart choice, and it paid off, giving audiences the highest-brow Bond in decades and elevating the entire franchise to prestige status. 
Gravity (2013)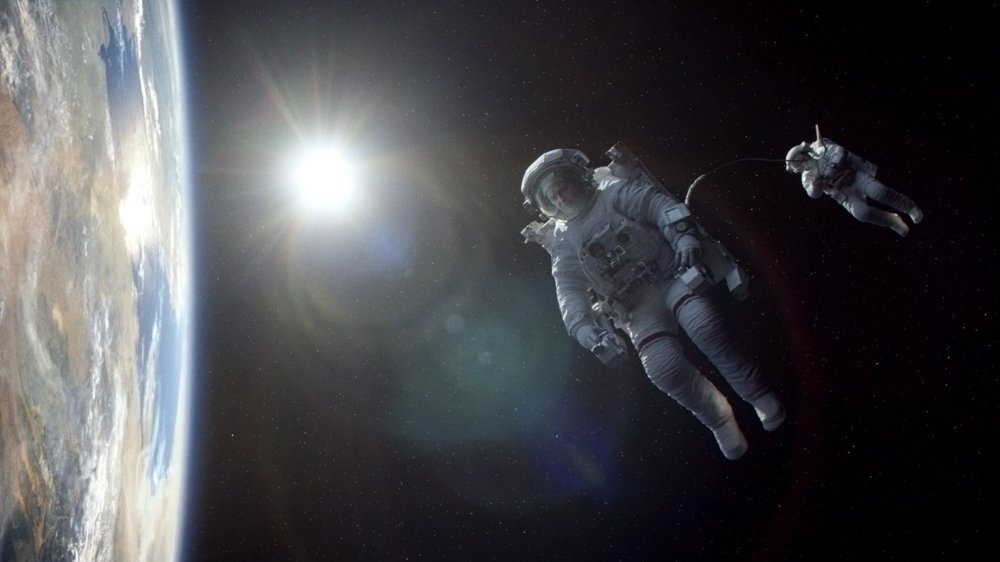 Director Alfonso Cuarón made his mark in the early aughts with films like Children of Men and Harry Potter and the Prisoner of Azkaban, and his first big film in the 2010s, Gravity, continued his successful creative streak. A hugely ambitious film set during a dangerous space mission, 2013's Gravity starred Sandra Bullock and George Clooney as Dr. Ryan Stone and Matt Kowalski, respectively, who find themselves completely stranded in space after debris strikes their space shuttle and kills everyone else on board. As the pair float through space and try to find their way to any remaining space shuttles that could return them safely to Earth, they discuss their personal lives and form a bond, which is tragically broken when Matt sacrifices himself so Ryan can live — which she does, eventually crash-landing back on Earth.
Gravity was, ultimately, an astounding cinematic accomplishment, combining groundbreaking special effects and an intimate, personal story told by just two actors, and its huge scope and touching story worked perfectly together. The film received widespread acclaim, with some even calling it the best movie of the year, and it was richly rewarded during the 2014 awards season, receiving ten nominations at the Academy Awards (including Best Picture). It left the ceremony without the top prize but won seven statues, including Best Director for Cuarón and Best Cinematography for Emmanuel Lubezki, and remains one of the best space movies of the modern era.