THE MOST DANGEROUS ACTIVE SERIAL KILLERS IN 2022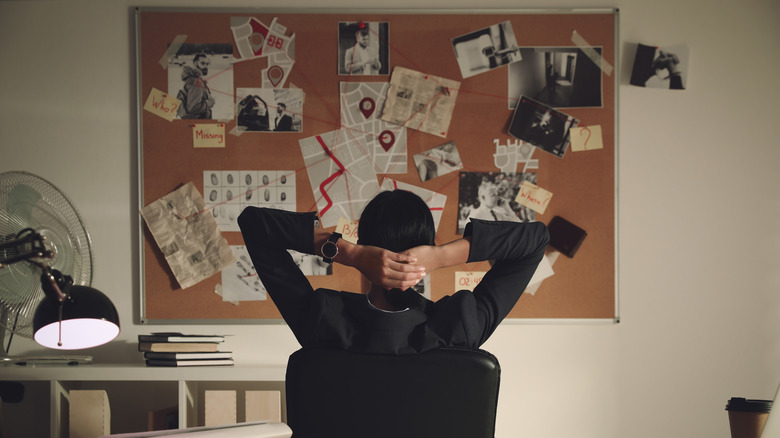 So, here's some good news for anyone who suffers from regular nightmares that involve being stalked by a serial killer: They're on the decline. According to research done by Radford University's Mike Aamodt (via Discover), they are fewer serial killers on the prowl since the dawn of the new century. The 1980s were something of a high point for serial killers, with almost 770 — that we know of — operating across the U.S. during the decade. That dropped in the 1990s, again in the 2000s, and by 2016, there had been only about 100 that had cropped up in the prior decade.
There are a few theories that experts have put forward to explain just what's going on here, and they involve things like advances in investigative methods and forensic science, a higher chance of getting caught — and being linked definitively to more crimes — and stricter sentencing. There are also factors like cell phones and an increased connectivity between parents and children that make picking out victims a little more difficult these days. It's also possible that young kids and teens who have the potential to grow up to become serial killers are instead getting the help they need first, so that's all good news.
That's not to say there are no serial killers out there — there are. In addition to some that have managed to elude capture for a long time, there are a handful of new ones cropping up, too. Let's look at who's out there hunting in 2022.
I-70 KILLER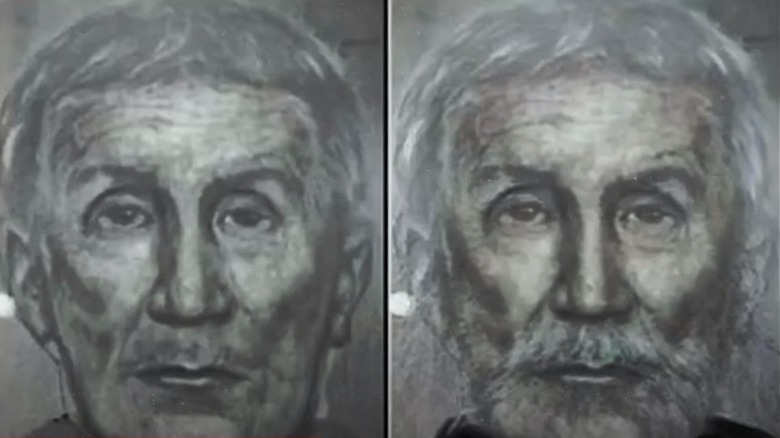 Between April 8 and May 7, 1992, six people were shot and killed along a stretch of I-70. The deaths occurred between Terre Haute, Indiana and Wichita, Kansas, and Vox says there were striking similarities between the victims. Five were women (and police believe that the sixth was mistaken for a woman when the killer saw his long ponytail), all were brunettes, and all were employees at stores just off the highway.
They were also all killed with a .22 caliber bullet. There was no sexual assault, no major thefts, and witnesses were able to give police a basic description of a man seen entering the stores before the murders. He was described as white, with reddish or light brown hair, between 140 and 160 pounds, and around 5-foot-7.
The spring of 2022 marks the 30-year anniversary of the still-unsolved murders, and police wanted to make it clear that the case is still very much open. In late 2021, law enforcement released a new sketch of the killer. Based on those witness accounts and aged to depict what the killer would look like three decades on, there's still hope that someone will come forward with more information. They've also released what they believe might be the key to catching him: A description of the gun. Wichita police Detective Tim Relph says (via CBS KWCH12) it's "a historic remake of an old German Navy pistol. The barrel is long enough where the gun has a wooden forearm."
EASTBOUND STRANGLER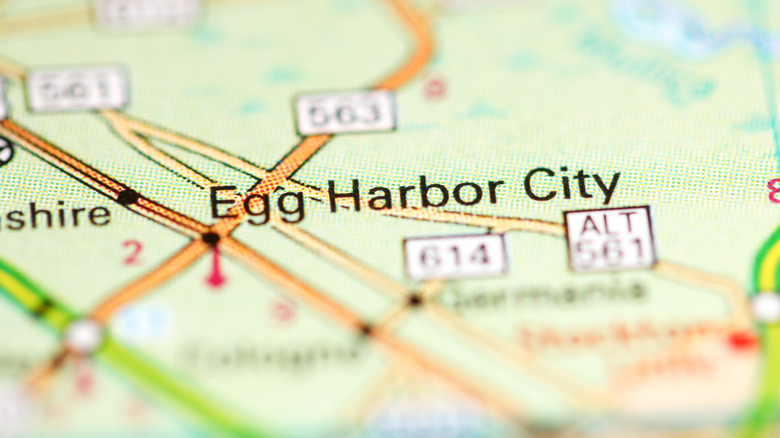 On November 20, 2006, two women who were out for a walk made a grisly discovery: The bodies of four women had been neatly discarded behind the Golden Key Motel in a suburb outside of Atlantic City. The women were fully clothed (except for their shoes and socks) and had been positioned, face-down, in a line behind the motel. Barbara Breidor, Molly Jean Dilts, Kim Raffo, and Tracy Ann Roberts had all been strangled, earning their unidentified killer the nickname of the Eastbound Strangler. Whatever happened had happened quickly. According to The Toronto Sun, Breidor had been missing for about a month before the bodies were discovered, while Raffo had been seen the day before she was found.
Law enforcement said that at the time, there was definitely no shortage of suspects. One by one, however, they were cleared of the murders until ultimately, there were no more. An appeal for information on the four murders was re-issued in the last days of 2021, with Chief of County Investigations Bruce Shields saying, "Fifteen years later we have not made an arrest for these homicides, but we're always looking, we're always working and reexamining information about this case. We haven't stopped. We won't stop."
A $25,000 reward has been issued for information leading to the killer's arrest, which can be shared with any local law enforcement bodies.
WEST MESA MURDERS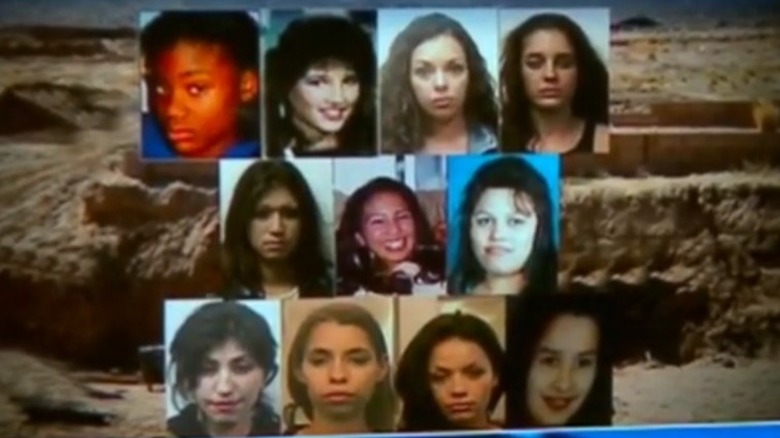 The Albuquerque Journal calls Central Avenue a "high-crime area," and adds that's where it all started way back in 2001. That's when women started going missing more often than usual, and that in itself is a horrible, depressing statement to have to make.
Almost a decade later, on February 2, 2009, a woman who was out for a walk came across a human bone, and it ended up being part of a crime scene on a scale that no one could have imagined. All the victims of the so-called "West Mesa Bone Collector" weren't identified for another 11 years. Ultimately, 11 women and one unborn child were found and identified. Their life stories were varied: While many had connections to the drug and sex trade, others did not. Syllannia Edwards was just 15 years old when she disappeared, and it was 22-year-old Michelle Valdez who was pregnant when she was killed and buried in the New Mexico desert. 
Although hundreds of people were interviewed and suspects were investigated, the ID of the West Mesa Bone Collector remains a mystery. The investigation is ongoing: According to the City of Albuquerque, there is a $100,000 reward being offered for information about the killer. Any tips should be directed to Investigator Ida Lopez, or given via Crime Stoppers.
THE LONG ISLAND SERIAL KILLER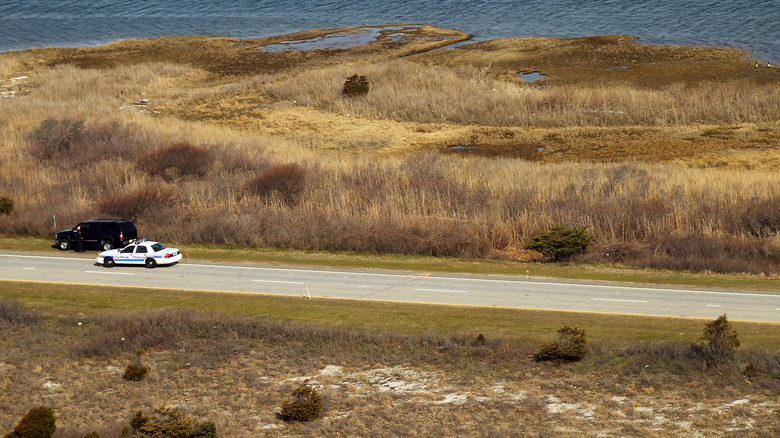 It was late in 2010 that four bodies were recovered from a desolate stretch of beach on the coast of Long Island. It wasn't until the next spring that law enforcement recovered six more bodies, and went public with a statement announcing that the murders were all the work of a single killer.
The so-called Long Island Serial Killer case remains unsolved, and according to Rolling Stone, some have placed the blame squarely on the shoulders of the Suffolk County Police Department. Reports and rumors of corruption have come up amid the department's failure to bring the killer to justice, with some suggesting that it went unsolved because higher-ups in the police department didn't want the truth to come to light. (That's the basis of a Discovery+ series called "Unraveled: Long Island Serial Killer.")
Whatever the truth is, it's entirely possible that one day, it will still come out. In late 2021 — near the anniversary of the discovery of the remains of one of the victims, Shannan Gilbert — ABC and Eyewitness News sat down with Ray Tierney, the new district attorney for Suffolk County. He made it clear that he was not only keeping the case open but that he would be re-conducting interviews and reexamining evidence — including claims of corruption.
THE CHICAGO STRANGLER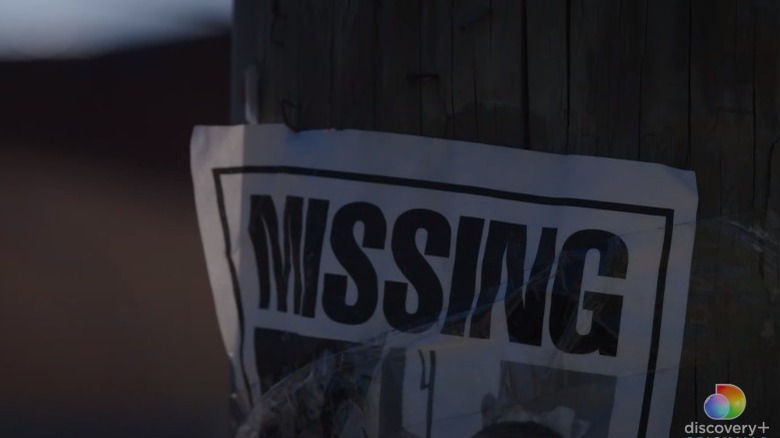 Back in 2019, the Chicago Tribune reported that police were assigning a designated task force to investigate the theory that there was a serial killer stalking the city. For many, it was an investigation that was long overdue. It came more than a year after the news outlet had run another story, connecting the deaths of at least 75 women who had been killed — all via suffocation or strangulation — between 2001 and 2017. The Tribune's initial story ran in 2018, and even as law enforcement balked at the idea of a serial killer, four more women turned up dead in the same manner.
At the time, police were still refusing to say that there was a serial killer at work in Chicago … but did ultimately admit that was a distinct possibility. While they claimed there was little concrete evidence to link the victims, the Tribune reported that others had seen a very large link: Most of the victims were Black women.
Fast forward to late 2021, and that's when a three-part docu-series called "The Hunt for the Chicago Strangler" started streaming on Discovery+. At the time of the show's debut, Chicago police were still saying nothing to confirm or deny the existence of a serial killer, and at the same time, PBS says activists were demanding answers. Director Jennifer Anderson told them, "I think these women are not just a name on a spreadsheet or police file, they had real lives and we're missing something, because they are not here. They deserve justice…"
HERCULES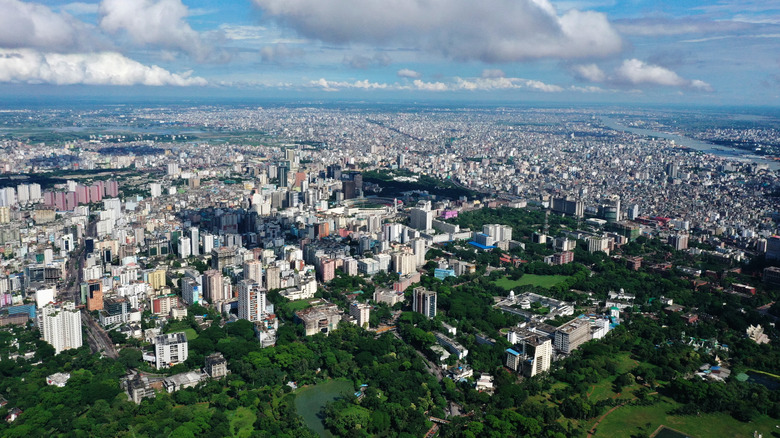 The three men killed in sub-districts of Bangladesh were identified as Sajal, Ripon, and Rakib Molla. Each one was — at least — shot in the head, and each was dumped with a note tied around their neck. The exact messages varied, but the gist was the same: They had been accused of rape, and they were killed for it.
Mahmud Hasan was one of the first on the scene when a body was discovered on January 26, 2019, and later said, "…strangest was the note that hung around his neck. It felt strange and scary to see this happen in my area … but it also felt like justice." It was the note around Rakib Molla's neck that was signed, and it read: "I am Rakib who raped [victim's name]. This is the fate of the rapist. Rapists be aware … Hercules." The Statesman called "Hercules" a "serial killer," while Al Jazeera called him a "vigilante." The difference? That's kind of difficult to define.
Law enforcement said that they were investigating, but at the time, they had no idea if it was one killer or a group of vigilantes acting under a single name. Families of the victims had another theory, stating that witnesses claimed they had been picked up by plain-clothes police almost immediately before turning up dead. Police had ruled out that theory and suggested someone was acting in response to an already-high number of rape cases that were only increasing.
JUAREZ, MEXICO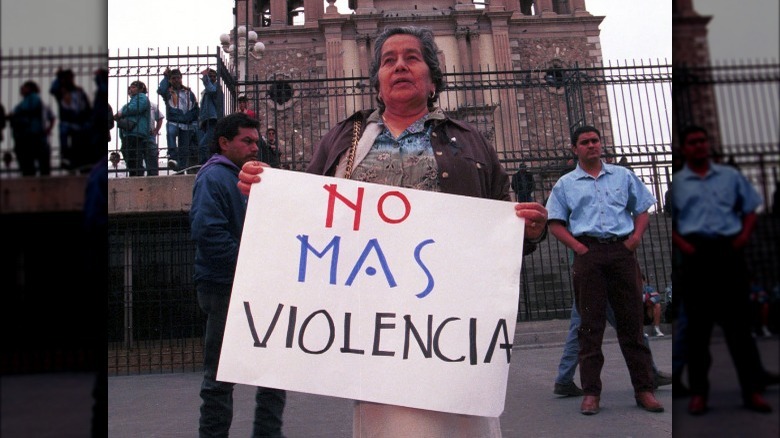 The bottom line is that no one really knows who is killing the women of Juarez, Mexico. The Seattle Times says that law enforcement has said there's a likelihood that there's a serial killer prowling the streets of this city just a stone's throw from El Paso, Texas, and they've also suggested the almost countless women that have died in recent years were targeted because of gang activity. What's the truth? Everyone would like to know.
Starting in the mid-1990s, hundreds of women began turning up dead. Many were dumped in the desert, many bore signs of trauma and abuse, and it didn't stop: In 2019, there were 1,006 victims added to a list — and those are just the ones law enforcement knows about. The crimes are falling under the umbrella of femicide: Whether the victims were targeted by a serial killer who preys on women or by an abusive partner, they were killed because they were women.
In 2020, the high-profile murder of an artist named Isabel Cabanillas de la Torre catapulted Juarez's problems back into headlines (via The Guardian). Scores of women took to the streets to protest and demand justice for Cabanillas and the hundreds of other women who have been murdered by killers who have never been identified, much less brought to justice.